Your Custom Talisman
The Talisman creates unique, spiritual and energetically personalised jewellery for
awakened individuals that want something that works for their unique energy field.
Your Talisman custom jewellery piece is made through tuning into your signature frequency – the unchanging signature that is your Eternal self, made from sound, colour/light and geometry and your sacred essence. The jewellery piece acts as a physical anchor point or structure that assists to anchor on Earth, this eternal, never-changing part of you.
In some ways, grounding your universal fingerprint is like trying to squeeze 
the macro into the microcosm - physicalising your signature frequency. In this way, your Talisman acts as a device and allows you to have a frame of reference or a solid start off point each time you journey inward. In addition to this, they increase your focus, protection and attract the finer energies into your vicinity.
The metals and gems contained within your Talisman are natural and non-irradiated. This occasionally limits the use of certain gems if they are not available in a non-irradiated form. Gold and Silver are sometimes mixed to allow a balancing of the feminine/masculine attributes.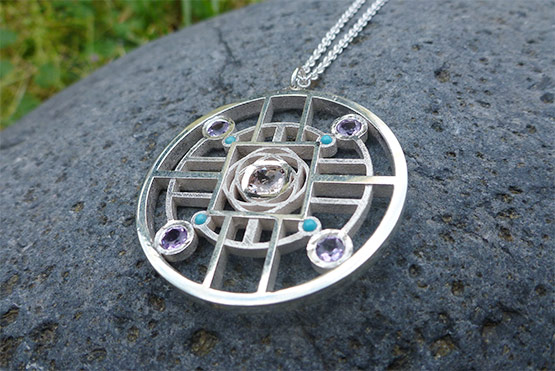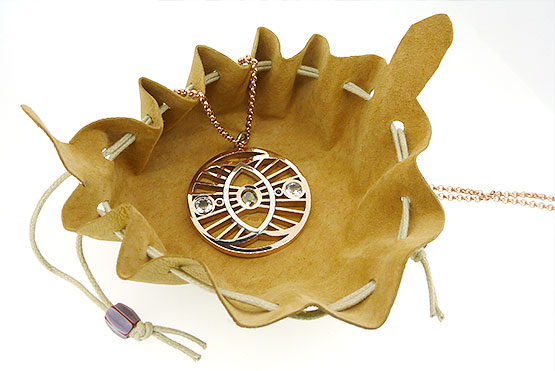 I often intuit the most beneficial gems for a person although final gem choice is usually made through discussion during personal consultations. An initial consultation allows me to tune into your frequency. The consultation may include a reading with the divination system of symbols I have developed over the years - a face-to-face if you are in Melbourne, Australia, or otherwise via Skype.
The most popular and powerful pendant is a 40mm diameter sacred proportioned design that can be adjusted to suit if you feel it may be to large or to small.
Because this is a customised service the symbols can take time and each individual is unique. Usually custom talismans take between 3 - 5 weeks.
How to order your Custom Talisman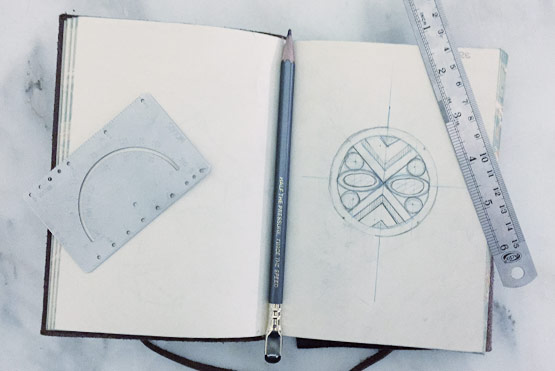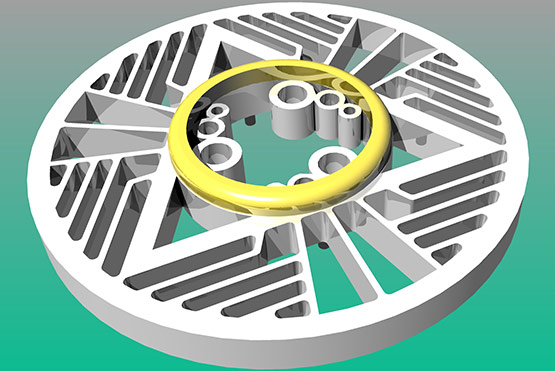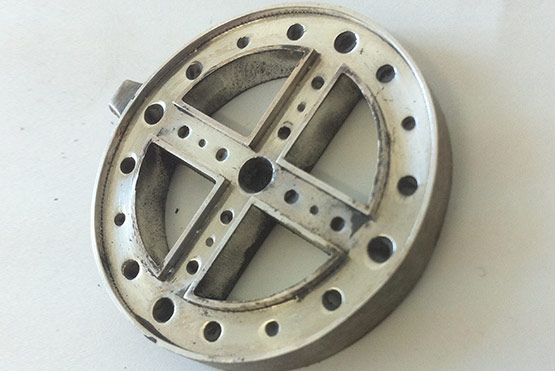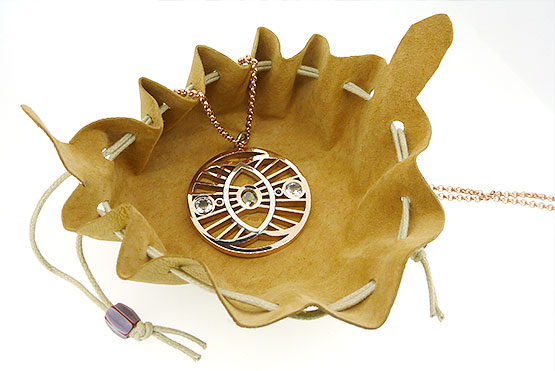 1. CONTACT
Contact me to organise a time to meet in person or via skype (if outside of Melbourne, Australia). I will perform a clearing and reading with a symbolic divination system that will clear any debris and allows me to tune into your frequency. This allows clear connection to the highest representation of you. We will discuss specifics you may want to include in your Custom Talisman, ie; metals (silver, gold, platinum) and specific gems. I receive clear guidance during the design process but if you have a strong feeling to include something please let me know. A $400 deposit after the initial meeting is required to begin but I'm also happy to accept installments during the making process.
2. DESIGN
Nicholas will supply you with an image, and sometimes a 3D computer render,
to give you an idea of how your custom talisman will look. He will also finalise the metals and gems to be included. The second installment is required at this time and if for any reason you don't wish to continue then half your deposit can be returned.
3. CREATE
Production can take anywhere from three to five weeks or more, so that the greatest care is taken in the process. Nicholas sources only the purest possible materials and uses only un-irradiated gems and stones, as this can affect the strength of your Talisman. Sourcing these pure materials can take time as they often come from all corners of the globe.
4. DELIVERY
The final installment is paid prior to collection or delivery. Insurance is recommended if postage is required to ensure your investment is protected until it is in your hands.